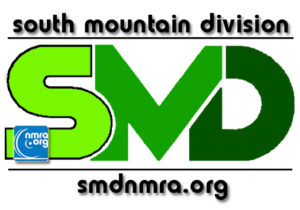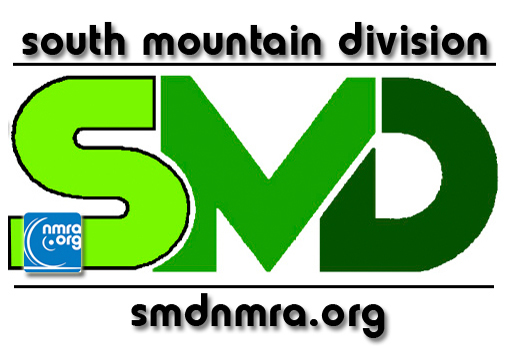 From Grant Berry
On Saturday, 23 April, 2022, South Mountain Division (SMD) will present a Mini Convention in Blue Ridge Summit, PA, sponsored by Mainline Hobby Supply. Beginning at 9:00 AM, this free annual outreach programming consists of a morning loaded with informal clinics, including a couple of make-and-take opportunities, and then concludes in the early afternoon with a couple of formal presentations. Both NMRA members and the general public are invited to this no-cost gathering.
This Mini-Con activity is a great opportunity for the Division. It offers an occasion to reconnect with one another, encouraging active participation as a way to give back, and a path to promote the hobby to the public. It takes a large staff of volunteers to host this event. Most are Division members. Attendance in past years averaged over 200 persons.
To encourage casual interaction and an exchange of ideas, approximately twenty informal clinics take place during the first four hours. Clinic topics this spring will cover structure building and painting, rolling stock maintenance, upgrades, and weathering, locomotive tuning, DCC topics, a fiber optic presentation, Tortoise machine operations, and more. Clinicians will be seated at tables welcoming attendees to observe their projects. Conversation and questions are entertained as the clinicians work.
In some instances, guests may be invited to try their hand at the work.
Being sensitive to physical distancing protocols, no modular layouts will be present this spring to facilitate enough space between and around clinicians.
As in the past, the SMD will have two make-and-take clinics that focus on the beginner, giving preference to the youth in our hobby. Both culminate with a small structure to take home. An entry-level craftsman kit and a basic plastic kit are the foundation for this activity which is billed as a wonderful parent and child activity.
Two formal presentations are slated for the afternoon hours. Division member John Pursell will offer a program on frugal methods to model railroad, and lastly, member Pete Clarke of the Friends of the EBT has arranged for a talk on the happenings and progress at the East Broad Top Railroad.
The sponsor for this event, Mainline Hobby Supply, is within walking distance from the Blue Ridge Mountain Fire Co location. The Division encourages all to thank owners Bonnie and Brian Wolfe and to support their business. Mainline is offering a 10% discount to every Mini-Con attendee on the day of the event. Additionally, a $150 gift certificate for Mainline Hobby will be raffled off during the day.
The raffle ticket holder must be present at the time of the drawing on Saturday to win.
Watch this site to get all updates regarding this event.