by Ron Polimeni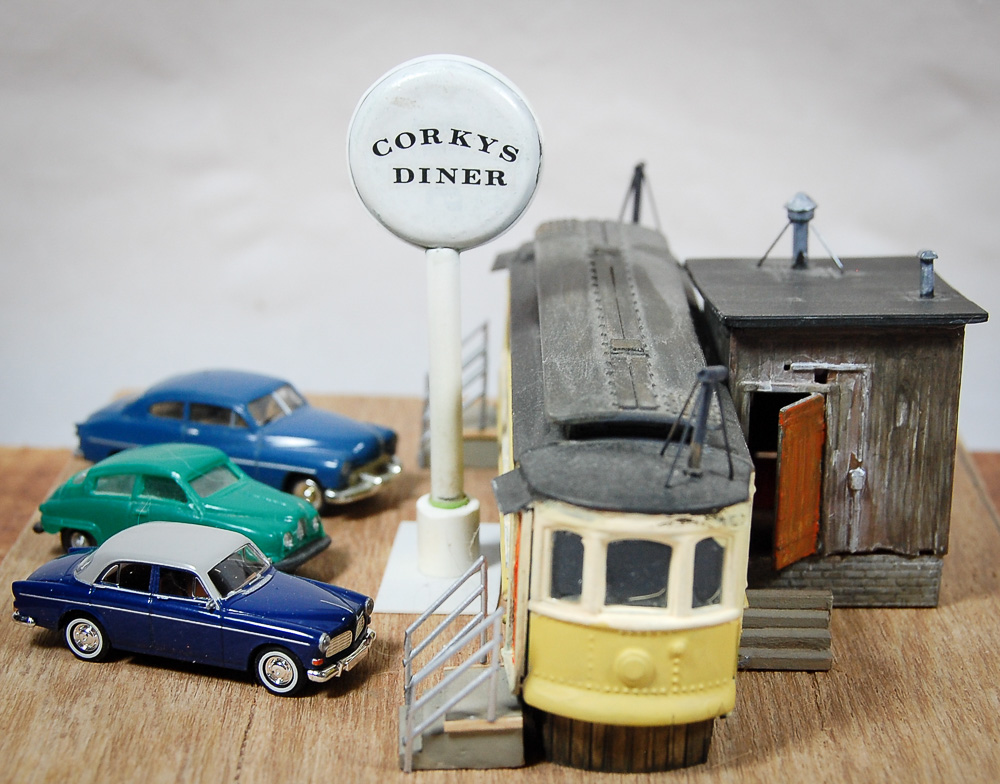 I recently completed a model of a diner for which I wanted to have a round sign on a pole. My problem was, how to make a round sign without attempting to cut it from sheet styrene. I figured I could possibly hack out a roughly circular shape from styrene and then file it into a disc but that didn't really seem practical nor did a sliver of PVC pipe which would then have to be filled in. 
On my daily walk I happened to look down as I came up to Capon Bridge's big green bridge and there were several bottle caps laying in the gravel. Miller Light bottle caps to be precise. And they were undamaged by a bottle opener. Twist-offs perhaps. A light went on and I picked them up. Back at my model bench a check of the scale rule proved them to be approx. 8′ in diameter in 1/87th. Good enough.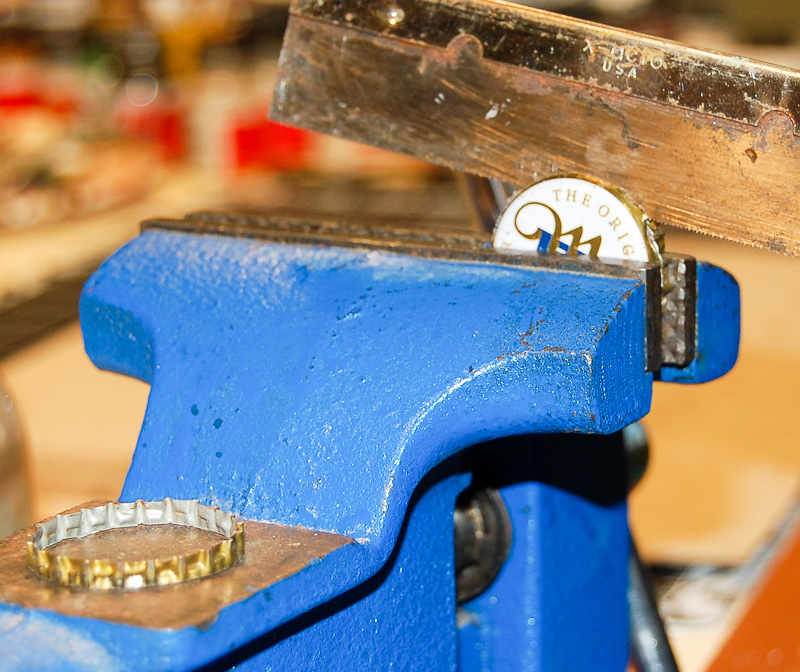 As the pics show, the knurled apron of the cap can be sawn off in a vise. It is necessary though to put a spacer within the cap in order not to pinch the saw blade. The cap must be rotated as one cuts through it so as not to cut into the spacer.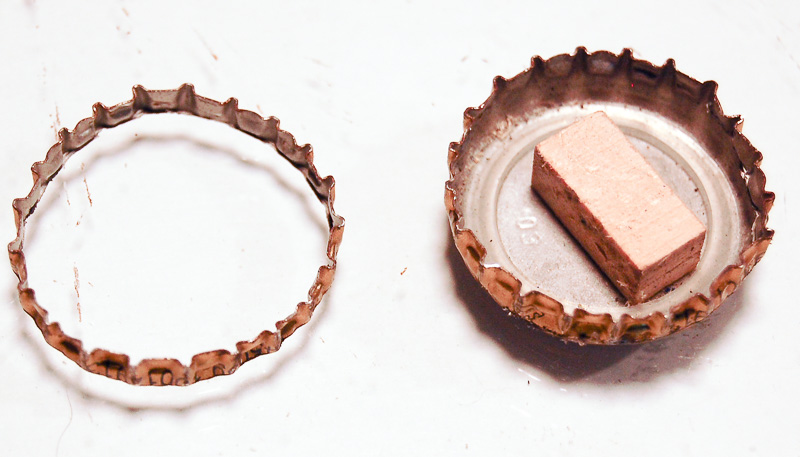 When two bottle caps have been so prepared, a notch for the pole is filed in the lip and they can then be joined back to back using a wood or styrene filler piece. The seam between the halves can be covered with a strip of styrene or filled with putty or both. For lettering I used dry transfers, as I don't as yet have the capability of making my own decals. Learning to print decals will be yet another project. Never a shortage of things to learn and/or do in this hobby.
The diner was bashed from an old Bachmann trolley. A skirt was made from styrene board and batten sheet. The steps are wood bits with commercial railings. The doors are Tichy castings. Caboose stove pipes, bits of wire, Microscale Industries Kristal Klear windows and a kitchen shed from the scrap box complete the structure. Paint and finish was done by my pal Dotti.