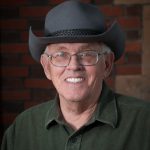 Welcome to the start of the 2023 / 2024 SMD program year. Per our long standing "normal" schedule we will be meeting once a month throughout the coming division year. The September through March meetings will be held on the second Sunday of each month from 2:00 PM to 5:00 PM. The April meeting will be our annual Mini-Con and will be held on the second Saturday (tentative) of April at the Blue Ridge Summit fire hall (across from Main Line Hobby Supply) and the May meeting will be held on eh third Sunday of the month to avoid a conflict with Mother's Day. I am looking forward to another successful year of model railroading activities and hope that all of you will join in sharing your knowledge and talents with the rest of the division. -Bob Johnson
---
September Meeting:
Our host for the first meeting of the year (September 10, 2023) will be Don Florwick. His Pittsburg and South Pennsylvania Railroad depicts a portion of the South Pennsylvania Railroad (prototype) as if it had been finished and was operating as an independent line. The layout occupies 1100 sq. ft. of space and is operated by a NCE DCC system. The layout features a number of major industries and a significant amount of thru traffic is also present during operating sessions.
Clinic – TBD
Email the Division southmountaindiv@gmail.com for Don's address.
---
Meeting Hosts Needed:
We are still in desperate need of hosts for the October through January meetings for this year. We have a couple of offers but they are individuals who hosted last year and in general we try to avoid repeating hosts back to back. We thought we had a host for October but last minute conflicts raided their nasty head so we are back to looking for an October host. If you would like to host, or even have a question about hosting, contact the division Superintendent at southmountaindiv@gmail.com at your earliest opportunity. As list of scheduled meeting hosts will be included ion the next issue of the Wheel Report.
---
Coming Events:
• September 16 & 17, 2023: Mainline Hobby Supply annual Open House and Self- Guided Layout Tours. Doors open at 9:00 AM each day.
• Fri, Oct 13 – Sat, Oct 14: Great Scale Model Train Show (Oct 2023) Fairgrounds Center, 2101 York Rd, Timonium, MD
• Sat, Oct 14, 9 AM – 1 PM: NOVA Model Railroaders Open House, Vienna Train Station, 231 Dominion Rd NE Vienna, VA
• October 19-22, 2023: Round the Curve to Altoona 2023, Mid-Eastern Region Convention, Altoona Grand Hotel, Hosted by the Susquehanna Division 11; https://www.mer2023.org
---
Renew On Line:
You can renew your NMRA membership on line at the following link; https://www.nmra.org/store/membership
Remember that your national membership automatically includes membership in both the Mid-East Region and the South Mountain Division and you will receive the NMRA Bulletin electronically on a regular basis.
Membership is a requirement for insurance purposes but guests can attend one or two meetings without joining. There is also a trial membership category available at a reduced cost.
---
SMD Officers and Officials:
Superintendent: Bob Johnson
Clerk: Harvey Heyser
Paymaster: RayPrice
Webmaster/Digital Assets Manager: Tom Fedor
Wheel Report Editor: Alex Polimeni
Division Achievement Program Coordinator: Jane Clarke