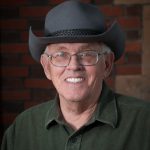 First, I want to thank Larry Daily for hosting the October SMD meeting. Larry is a new member and stepped up right away by hosting. Larry's layout is one of the few photo- realistic layouts I have ever seen. He is modeling a specific place and time, and many of the scenes on the layout are documented by photos of the actual locations which confirm his skill in recreating these scenes in miniature.
We still need a host for the December 2023 membership meeting. All of the rest of the 2023/2024 meeting venues have been spoken for. If you can host us in December please let me know as soon as possible. We are also looking for volunteers to present clinics at a number of the meetings. These mini-clinics add interest to the meetings and provide additional value to those attending. Any railroad prototype and/or modeling topic is fair game for a clinic. You don't need to develop a "professional" presentation so don't worry about your presentation skills.
Finally, we are looking for one or more volunteers to join the SMD management team. One position I would like to fill is a membership coordinator. This position's duties would include new member recruiting efforts and welcoming new members to the Division. Again, if you think you might be interested let me know.