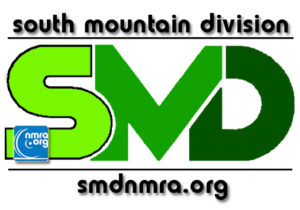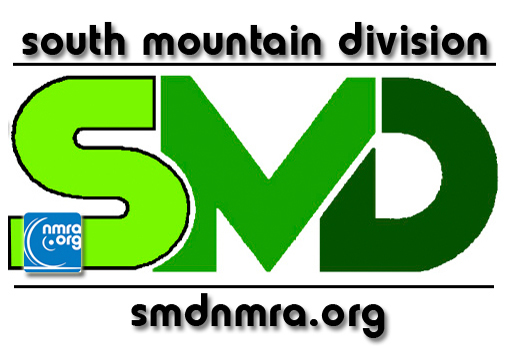 The following members of your South Mountain Division are running for election for the 2021/22 term.
Division members should watch for a direct email that will contain instructions on how and when to vote.
Candidates for Superintendent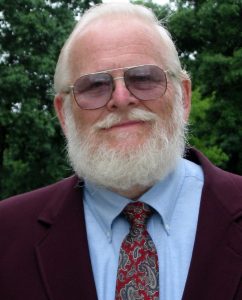 Jay Beckham
Like most of us, I started out in this wonderful hobby with a Lionel O Gauge train set, then an American Flyer train set. Then HO came out and I got serious about model railroading in the 1960s. My first MER convention was in Silver Spring, MD in the late 60s. I moved from the DC area to WV in 1977 and shortly after I joined the then-new SMD. I helped with the first Hagerstown MER Convention by designing a computer registration program on my IBM System 13. Later in the 80s, I served as Superintendent of the Division for two terms and in 1990 earned the Achievement award for Association Volunteer.
I modeled in HO until about 1997 when I changed to O scale. Currently modeling the PRR in Baltimore and the PRR on the Northern Central as well as a small bit of Baltimore Transit Company trolley line. We have four people now helping with the layout and I mainly work in designing and building structures using casting, laser cutting, and 3D printing. Also, most of the trackwork and the existing electronics are my work. However, we are currently reworking the CTC machine and building PRR signals to replace the existing 3 color signals.
I married Julie in 1963 and we have two daughters and son-in-laws, five grandchildren, and three great-grandchildren. I am a graduate of the University of Maryland and majored in accounting and information systems.
Regarding the future of the South Mountain Division and the NMRA in general, I believe that attracting young people to the hobby is paramount. Our Mini-Con is a good example of a venue that does just that. But in addition, we need to get out into public spaces when that option again becomes possible and safe. Years ago, the division created a portable O scale module which we displayed and operated on several occasions. But then the interest lapsed and I donated the module to the Roundhouse Museum in Hagerstown. So we must make an effort in this direction or this division and model railroading may not survive us.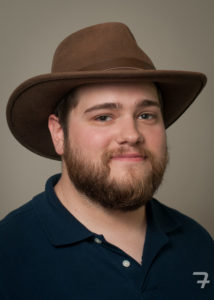 Alex Polimeni
I have been a member of the South Mountain Division for almost ten years and have previously served as SMD's Superintendent for three of those. As an experienced TT&TO dispatcher, model scenery builder, and painter of all things miniature, I have chosen 2021 to begin pursuing the title of Master Model Railroader. If elected to return to the Superintendency for another term, I hope to implement a robust agenda as SMD emerges from the recent pandemic era. With a focus on member-to-member communication and collaboration, and exploring safe re-opening for train shows, layout tours, and the 2022 Mini-Con, I want to give SMD a strong start in the coming decade.
Candidate for Paymaster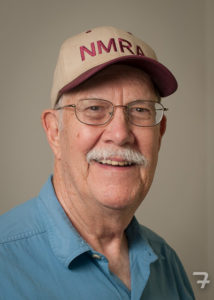 Ray Price
I have been a member of SMD for 30+ years. I model in HO, and am interested in the late 19th to the early 20th century time period. The Western Maryland RR is my railroad of choice, before it came out of its bankruptcy.
I have served as the Division Paymaster for some time, but am still interested in serving in that capacity if you choose to support me in the upcoming election. Thanks for your support.
Candidate for Clerk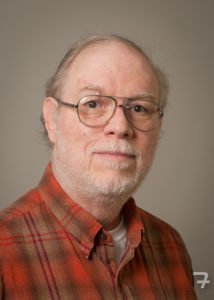 Harvey Heyser, III
As a scale modeler for 50 years or so, I have modeled in HO, O, and now large scale, specifically G scale (1:22.5), using gauge one (1-3/4") track which represents meter gauge (I use it to represent 3 ft. gauge.). The three layouts I have started all got to the 'plywood dragon' stage and went no further.
I find early 20th century (before WWII) prototype railroads quite fascinating. My favorite is the Cumberland and Pennsylvania. Now that I am retired, I plan to model the C&P as a freelance, 1920s, coal hauling, narrow-gauge short line. Layout design and operations also fascinate me. Contacts made through the SMD have given me many opportunities to participate in both those activities.
I have been an NMRA member since the 1970s and an SMD member since returning to the Shepherdstown, WV area in the mid-1980s. I very much appreciate the SMD for the opportunities for fellowship and the chance to learn new things about our hobby.