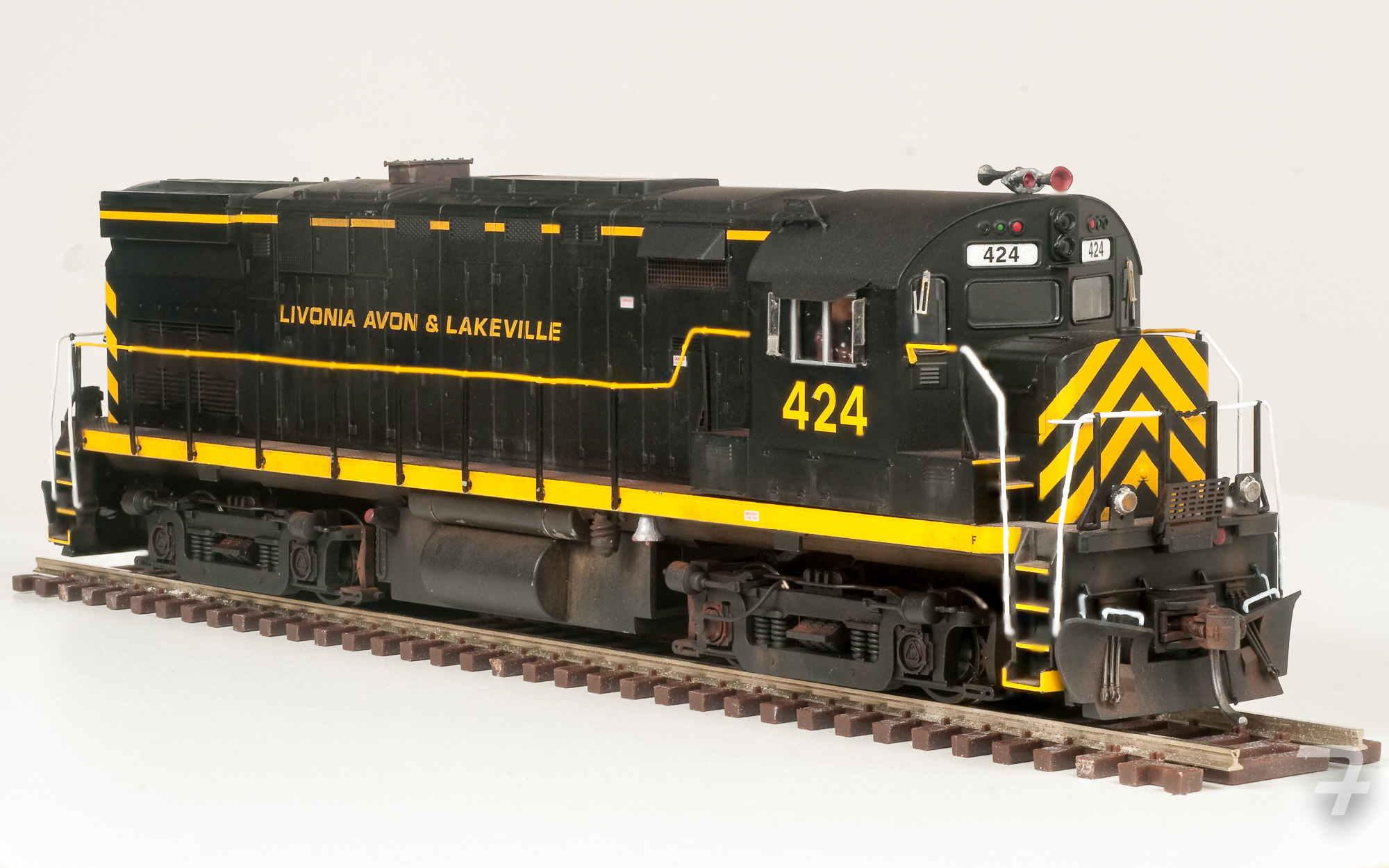 By Tom Fedor
This summer I finally completed detailing and upgrading my Atlas Classic HO scale C-424 Phase 2 Locomotive, modeled after the Livonia Avon & Lakeville's (LA&L) diesel number 424.
Atlas Model Railroad Company released the model in 2006 with a list price of $109.95 for the DC version. I ordered mine through a local hobby shop with plans to detail and install DCC.
Why did I choose this model from an obscure short line in western New York state? I worked for the LA&L for 3 weekends in the summer of 1990 until my college course workload prevented me from spending my Saturday's on their track gang. I believe I even had a cab ride in number 424.
Fourteen years later, this locomotive was now unassembled on my workbench. Atlas's version was a close replica, but due to industry practices at the time the manufacturer created models that generally adhered to the specific "Phase" (in my case phase 2), so not everything was a match. Some minor bodywork and paint were necessary to address a couple of obvious details that stand out on the real locomotive, making it a distinctive piece of LA&L equipment. Additionally, the Classic series was not plumbed for sound. I had to have the rear weight milled, drilled, and filed to fit a speaker.
Is my model an exact duplicate of the prototype? Not quite. There are things that would require extensive bodywork which I didn't feel I could successfully achieve.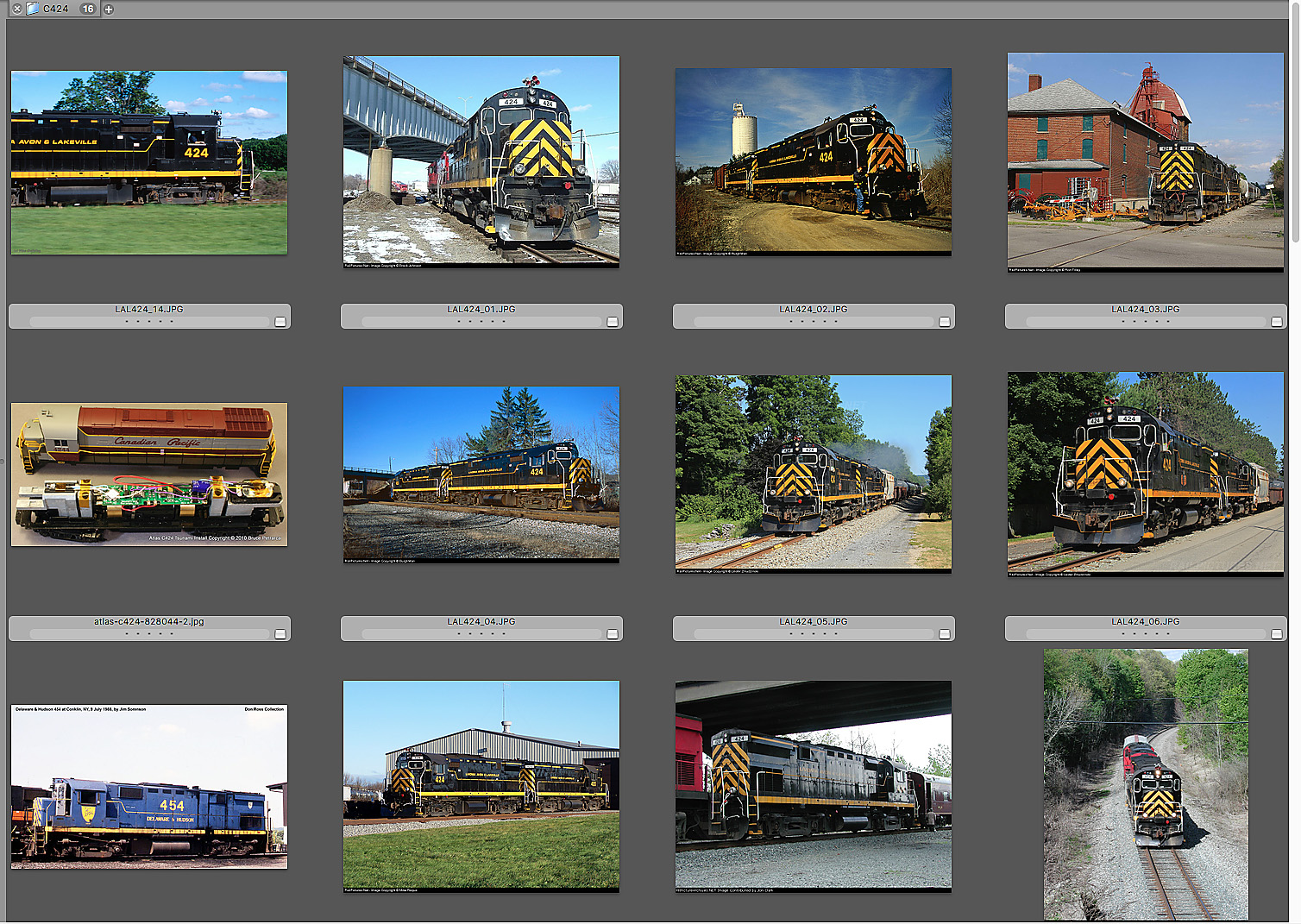 In addition to a SoundTraxx decoder, I used many images sourced from the internet (above) to place the following details.
Modified fuel tanks
Exhaust stack
Rearview mirrors
Sun visors
Air intake shields
Sand hatch
Snowplows
Windshield wipers
Wheel slip detectors
Speed recorder
Chain/chain guide
Radio antenna
Bell
Fuel filter
Air horns
Working front/rear ditch lights