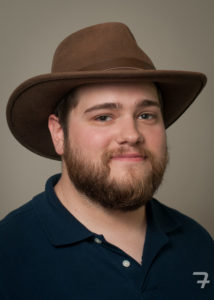 My friends,
The months since we last enjoyed each other's company at Jay Beckham's house have undoubtedly been some of the strangest and most trying any of us have experienced. I'll be the first to admit this year's upheavals have knocked the wind out of me, and I can only imagine it's the same for so many of you.
What this means for South Mountain is that we need to get our Division back on the rails for what is undoubtedly going to be a year like none before in SMD's history. Invariably there is opportunity amidst adversity, and this pandemic has also created an opportunity for model railroaders everywhere to both work on their projects and collaborate with each other across the digital divide.
Moving forward, SMD will hold our postponed officer's election during this September's virtual Zoom membership meeting Sunday, September 13th at 2pm.
We'll also be holding Zoom test calls Friday, September 11th at 7pm and again on Saturday, September 12th at 1pm so folks can make sure they're able to connect.
As there are no contested races, we need only a quorum of 15 votes to elect this year's slate by acclimation. We ask that all members, whether you're planning to participate in the Zoom meeting or not, email your votes to SouthMountainDiv@gmail.com, clearly specifying whom you're voting to elect to each position (Superintendent, Clerk, or Paymaster).
Please make sure your votes are submitted by Saturday, September 12th. The Clerk will then allocate your votes by proxy during the meeting, allowing for a motion of election by acclamation to be made and carried. I will then hand off Division affairs to the new slate of officers at the conclusion of the meeting.
Our incoming officers have a huge task ahead of them- but, I'm not worried, because if the last three years have taught me anything, it's no Superintendent could ask for a more supportive membership than you. I've gone into every term of my tenure as Superintendent excited about that year's prospects for SMD, and because of all of you, this year is no different. You care about your Division, you want to see it succeed, and I have total faith that together, we will emerge from this tumultuous time stronger than ever.
Thank you again for a great three years,
Alex Polimeni, Superintendent