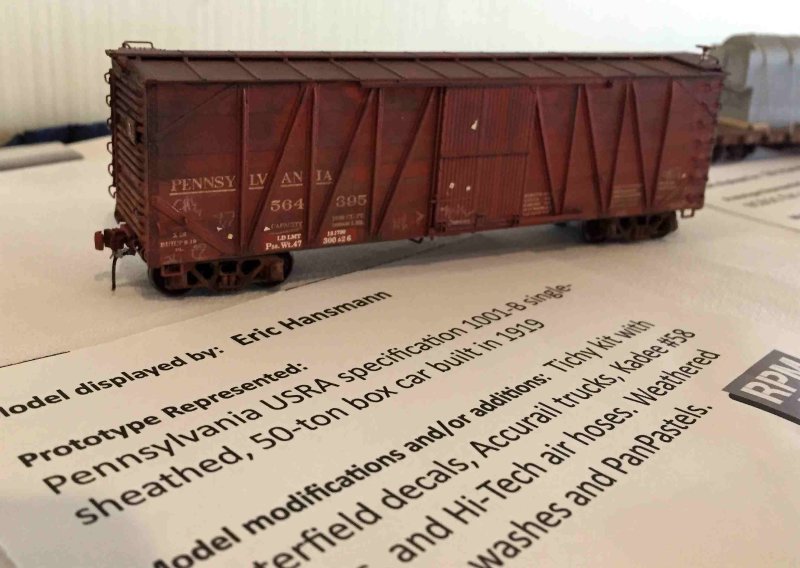 Make plans to attend RPM-East!
It is time to make your RPM-East plans and rekindle your modeling efforts after a long, cold winter! Two months remain until this prototype modeler gathering in suburban Pittsburgh, Pennsylvania. There will be plenty of action March 22 & 23.
Two days of prototype and model presentations

Large display room to share your modeling efforts and learn new techniques

Variety of vendors selling goods for prototype modeling

Thursday evening operating sessions on local model railroads

Informal Saturday buffet

Sunday model railroad layouts to visit
Early bird registration is only $35 (until March 1), with an additional banquet cost of $29.
There is a special hotel room rate of $95 per night.
Registration forms, hotel information and more can be found at the RPM-East website:
http://www.hansmanns.org/rpm_east/index.htm
RPM-East is sponsored by Division 2, MCR-NMRA.
The following modelers and historians are committed for our meet.
John Albert, Keith Albright, David Bott, Brian Carlson, Ted Culotta, Larry DeYoung, Jim Elster, John Greene, Bill Hanley, Eric Hansmann, Ron Hoess, Bernard Kempinski, Dennis Lippert, Rick Mahaney, Bob Meier, Bill Neale, David Owens, Jim Panza, Dave Ramos, Ramon Rhodes, Greg Smith, Robert Sprague, Steve Stewart, Mont Switzer, John Teichmoeller, David Wilson, and Kaylee Zheng.
Presentation titles will be posted soon to the RPM-East website. A tentative presentation schedule will be posted to the website in February.
Set your schedule and register now for RPM-East!