Your Wheel Report needs photographs of current model railroad projects in progress or completed in this calendar year, 2020. Big or small; email a photograph and short description to Tom Fedor at southmoutaindiv@gmail.com.
Since we don't regularly gather in person for meetings, operating, or work sessions, as inspiration I would like to feature your work in the winter edition of the newsletter.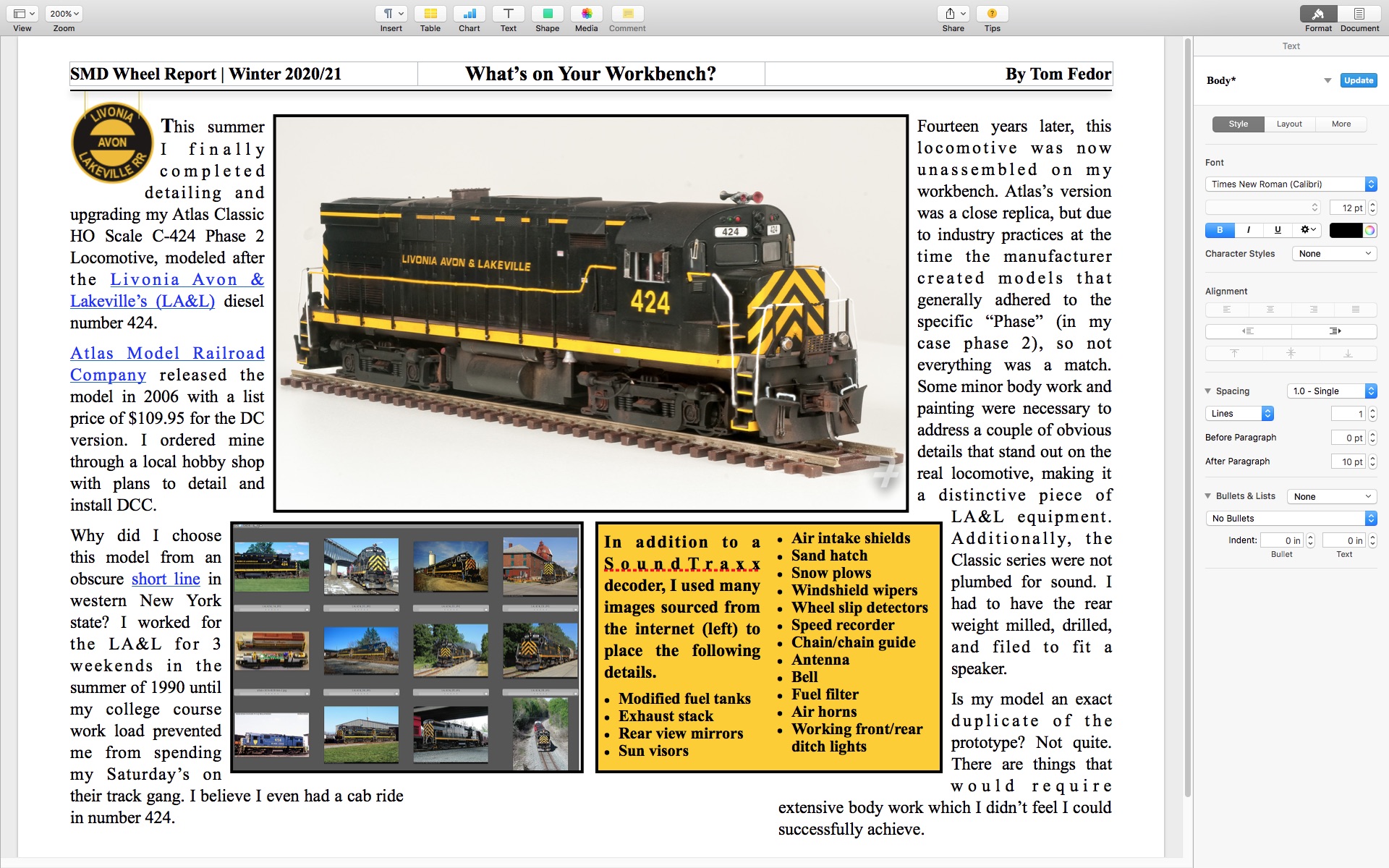 Read more in the winter edition.