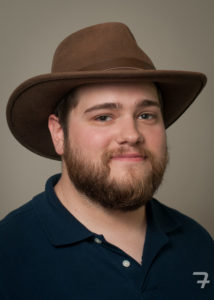 Hey, folks!
I'm writing to invite you all to our May business meeting tomorrow, May 15th, at the historic High Line Train Station depot in Greencastle, PA. You read that right: for the first time since March 2020, we're back in person! The address is
1-75 S Jefferson St, Greencastle, PA 17225
Literal, physical, actual doors open at 2pm, with the business meeting to follow by 2:30pm. Refreshments will be provided and, in lieu of a clinic, in-person socializing at the station is welcome until 5pm. I want to take a moment to give a big shout-out to Bob Morningstar for securing this opportunity for us!
In other news, big changes are coming to the South Mountain Division in the '22-'23 season. Taking things from the top…
… I am stepping down from the Superintendent's desk once more. I never intended to return to it this quickly, and it's simply not a good fit for me right now. Fortunately, Bob Johnson has accepted a membership nomination to become our next Superintendent; please join me (hopefully, literally!) in giving Bob a big hand as he takes the Super's chair.
Harvey Heyser and Ray Price have both graciously agreed to serve another year as our Clerk and Paymaster, respectively. With assistant Super Mike Shockey acting as our Nomination Chair and only one candidate per position, I expect to elect the current slate by a motion of acclamation in lieu of a voting election.
Furthermore, with Wheel Report editor Tom Fedor retiring from more than half a decade with the Division, I've volunteered to fill his shoes through our '22-'23 issues and- as you likely already know- Grant Berry has replaced Pete Clarke as our MinI-Con Coordinator, with one successful Mini already under his belt.
Looking down the line, I'm excited to see a post-pandemic SMD begin to get under steam. Judging by conversations I've had with folks over the last 6-12 months, I believe there's a real appetite for what our Division can bring to the table!
If you have any questions/concerns re: the meeting, email me at
southmountaindiv@gmail.com
.
See you all soon,
Alex Polimeni
Superintendent
*SMD has the station from 1-5, so I plan to arrive early with bottled water, soda, coffee, donuts, snacks, etc. as our "host" for concession boxcar purposes.
** Due to technical problems, the draft March meeting minutes will not be prepared for approval until our September meeting.