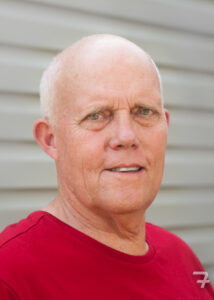 Candidate for Superintendent
I desire to lead a truly outstanding group of model railroaders. Participation is the key to a healthy division. Besides the obvious love that we all share for railroading, for me the NMRA is all about the people. What you and I bring to the division makes it what it is and what it can become.
We are currently living with COVID-19. This pandemic is challenging us to both maintain our health and our associations with others. Until we can meet again in person we will have to use alternate methods to stay in touch. As most of you are aware, there are a number of ways to do electronic meetings, so one of the current available options will have to be decided on and implemented. The challenge is to serve as many members as we can. Also understanding that some do not have the option of utilizing current technology. It will be a challenge to be as inclusive as possible.
At the same time we need to be good stewards of our finances and do what we can to retain current membership and promote the hobby with the goal of increasing membership.
I managed a branch office of a financial institution for 15 years. Served in the military for over 20 years. Prior to my retirement I worked for the Army National Guard Bureau in Arlington, VA. For the past two years I have served as the Assistant Superintendent of the South Mountain Division.
I retired in 2017, and have been married for over 40 years to the love of my life. We have 5 adult children. 
I have been a member of the NMRA since 1971. I participate in as many railroad events that I can ranging from commercial shows, layout tours, NMRA sponsored events and meetings, national, regional, local conventions, mini-cons, presentations and operations opportunities.
I have a love for all scales in the hobby but my main interests are On30, On3 and 2-rail O scale. A new narrow gauge layout is currently in the construction stage. This was a point to point, 33 mile common carrier and logging railroad once headquartered in North Central Minnesota.
---
Incumbent Candidate for Clerk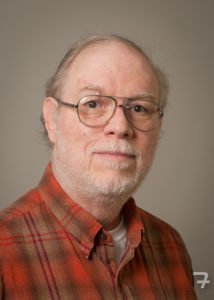 As a scale modeler for 50 years or so, I have modeled in HO, O, and now large scale, specifically G scale (1:22.5), using gauge one (1-3/4") track which represents meter gauge (I use it to represent 3 ft. gauge.).  The three layouts I have started all got to the 'plywood dragon' stage and went no further.
I find early 20th century (before WWII) prototype railroads quite fascinating.  My favorite is the Cumberland and Pennsylvania.  Now that I am retired, I plan to model the C&P as a freelance, 1920s, coal hauling, narrow gauge short line. Layout design and operations also fascinate me. Contacts made through the SMD have given me many opportunities to participate in both those activities.
I have been an NMRA member since the 1970s and an SMD member since returning to the Shepherdstown, WV area in the mid-1980s.  I very much appreciate the SMD for the opportunities for fellowship and the chance to learn new things about our hobby.
---
Incumbent Candidate for Paymaster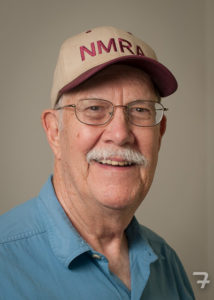 I joined the SMD in 1987 after moving to Frederick County.  I reside in the eastern part of the county, almost along the Carroll County line.  I have served in all of the elected positions within the division and even edited the newsletter.
I am interested in modeling the late 19th – early 20th century to 1904, primarily because of smaller equipment and shorter trains.  Currently I am planning a small 4×8' layout to test how I do with building one.  I also enjoy operations and participate in that aspect as often as I can.