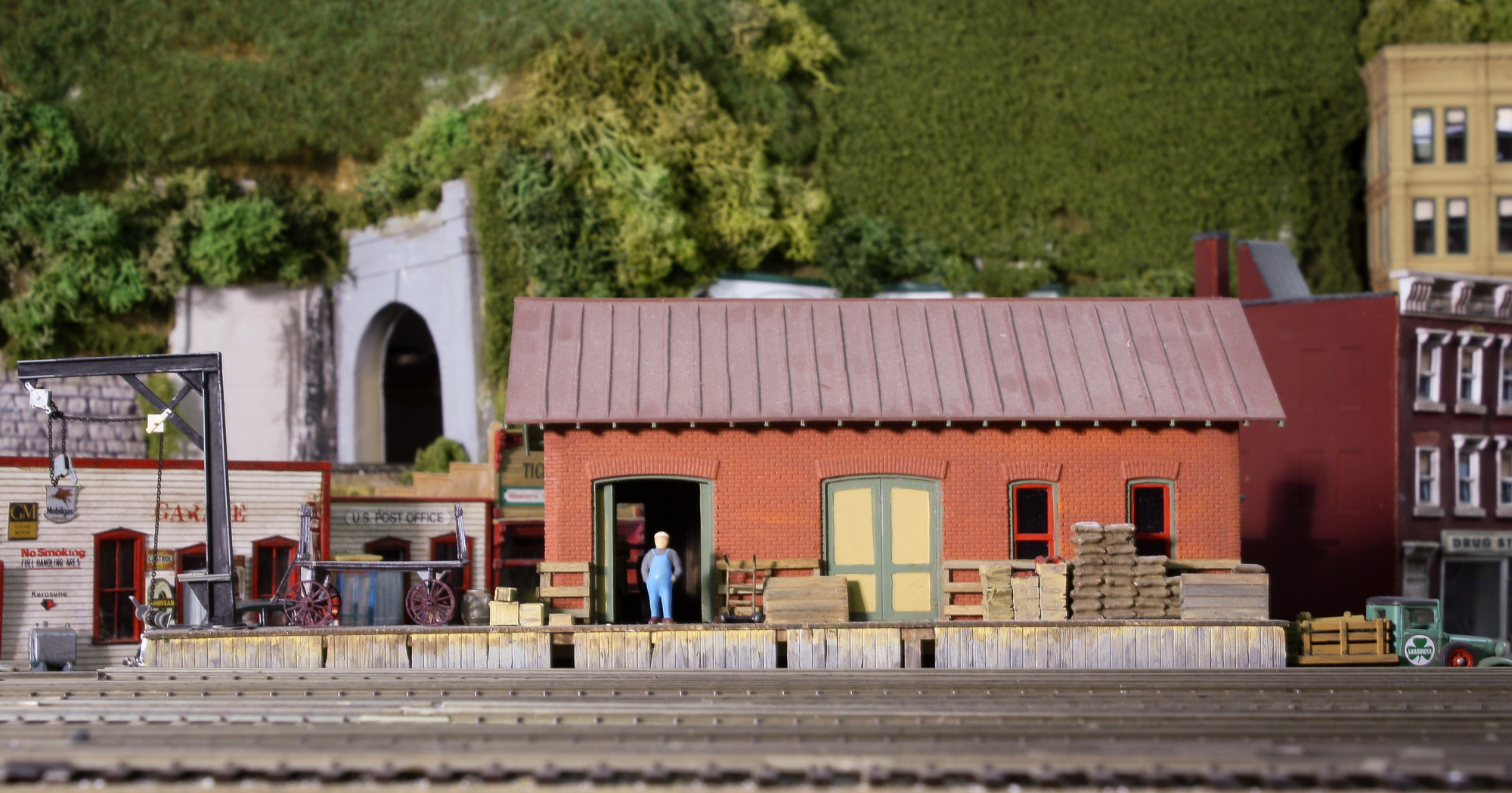 Photography and essay by Jack Fritz
Never trust a man who doesn't have a hobby, a female friend once told me. Thank goodness model railroading has been my hobby of choice for over 30 years – I must be very trustworthy.
Why do we enjoy this hobby so much? Forget the idea of the train set running under the Christmas tree or G-scale trains running around a sports bar ceiling. How do we explain our love for the hobby to inquiring minds at a barbecue or cocktail party? How do we convey our enjoyment of various aspects of the hobby: track installation and design, scenery and buildings, locomotives and rolling stock, electronics, simulating switching problems, creating a diorama depicting time and place, railroad research, history and documentation, and railroad art?
For me, the joy of model railroading is twofold.
I get to recreate a world of transportation long gone by.

I can create a complete transportation infrastructure in miniature.
We begin with a planning exercise – what do we want to see before our eyes – perhaps a train pulled by a steam locomotive trundling through the countryside as a period piece?
We strive to create a realistic depiction of time and place, as if we were standing on a station platform. What does our world of rail transportation look like in 1900, 1945 or 1970? In this process we find ourselves trying to understand what the physical world was like, especially the world of railroad work involving varieties of heavy machinery. It's a way to travel back in time, historically and artistically.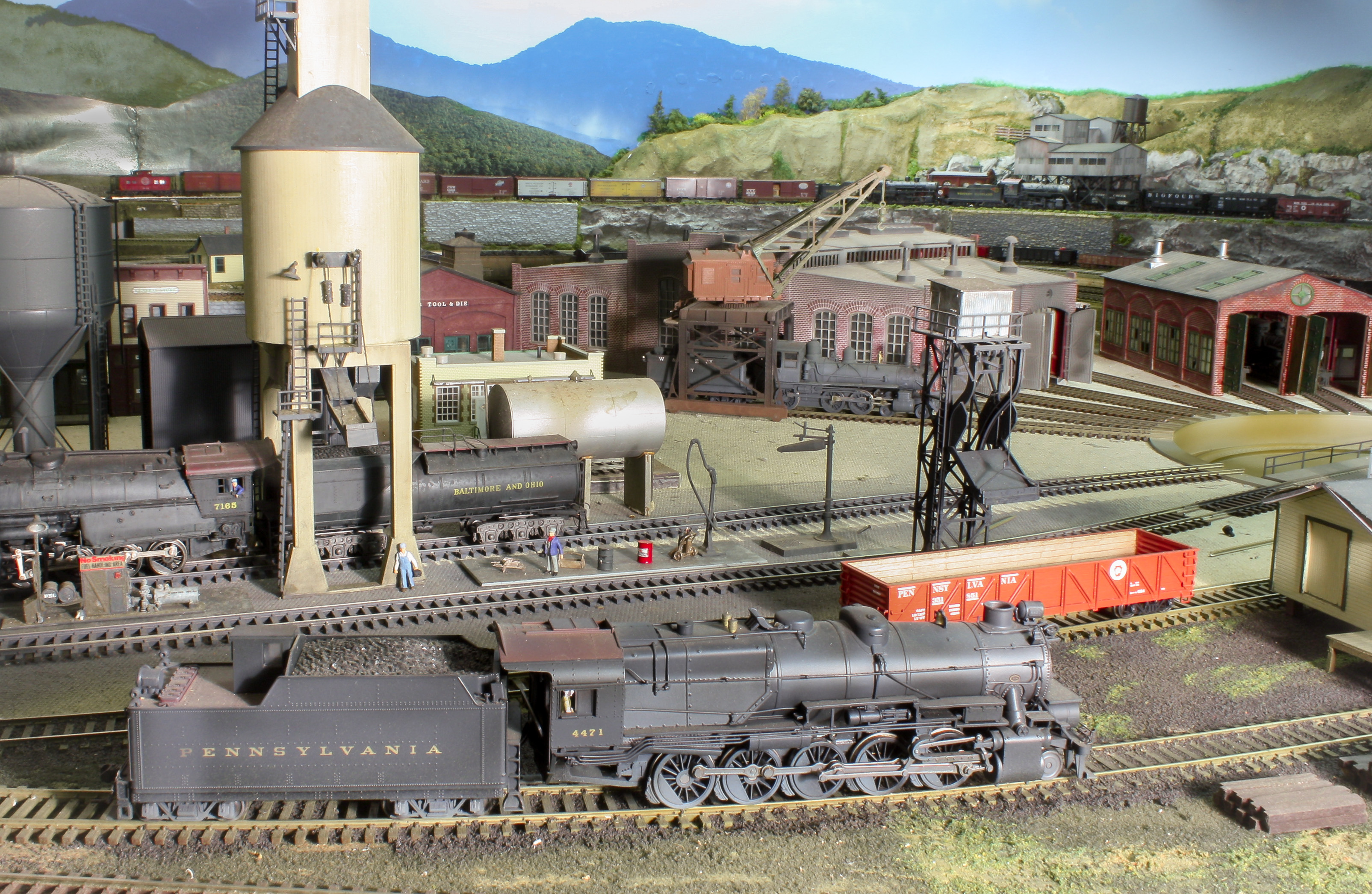 Through this hobby, I am reminded that modern America was not borne out of Silicon Valley, but from workers and tycoons during the late 19th and first half of the 20th century in towns like Bethlehem, Pittsburgh, and Baltimore. For those of us interested in steel mills, coal mines, lumber mills and heavy industrial enterprises, research helps us dive deeper into the reality of that time. It's important to learn about the organization of work in pre-internet America (for those of us who haven't already experienced it) and the complicated battles fought between labor, management. Wherever there were railroads, there were adjacent enterprises dependent on national connections, and homes and neighborhoods subject to air pollution, noise, unpaved streets, and outdoor plumbing.
Because of model railroading, I've can appreciate even more those who inhabited these neighborhoods and did these dirty and dangerous jobs to create the America we know today. By creating these worlds in miniature and giving thought to their complicated histories, we honor those who built industrial America.