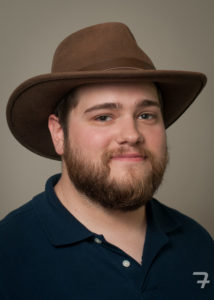 Everyone, Winter is coming! As the leaves begin to fall and we start slinging pumpkin guts for Halloween, I would like to invite you all to our October membership meeting via Zoom this Sunday, October 10th. "Doors" open at 2pm, with the business meeting to commence promptly by 2:30pm. As always, you can find our September minutes HERE. In other news, we're still looking for a clinic for this weekend's meeting. If you have something you'd like to talk about, let us know!
And, on that note, I would like to announce the return of the long-awaited and much-anticipated SMD Hobby Hangout on Friday, October 22nd at 7pm via Zoom. More info to come, so stay tuned!
See you all soon,
Alex Polimeni, Superintendent
---
Zoom meeting instructions were included on page two of the SMD members' only version of the Wheel Report link that was sent to all on 1 September. If the connection details are needed, contact the Division leadership at southmountaindiv@gmail.com.
A copy of the minutes from the last membership can be found at this previous SMD blog post: <https://portal.smdnmra.org/2021/10/07/smd-draft-minutes-12-sep-2021/>